The image of your company is the most important thing
Learn about the options that I offer you so that your audience knows your products and services.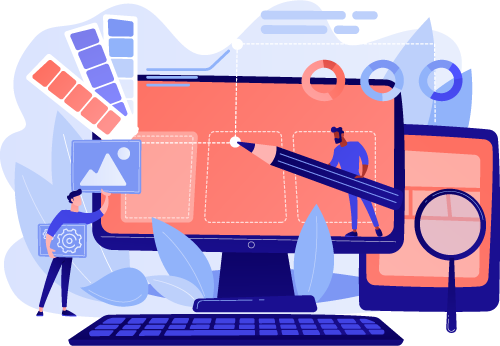 I know the needs … That is why
I offer you the solutions!
You are not alone, contact me to answer your questions and help you implement the necessary changes to take your business to the next level.
Web Pages Updates​
From updating photos and information that is outdated, to the complete redesign of your website.
WordPress maintenance
We carry out maintenance of web pages, update of Plugins, security elements, optimization to make it faster and everything you need.
Frosted Vinyl / Frosted Film
It is a translucent vinyl used in glass to decorate, separate spaces or to give privacy quickly and economically without sacrificing luminosity.

Adhesive Vinyl
It is a very versatile material in which you can print the design you prefer and decorate almost any surface economically.
Micro-perforated
It is a material with micro-perforations that allow you to see the printed design from the outside, but that maintains the entry of light and visibility from the inside.
Commercial Smoked Paper
We offer solutions to provide privacy, protect from UV rays or to reduce the temperature with dark or light thermal control films.
Landing Pages
It is a web page specifically designed to collect information from its clients, such as telephone numbers, emails, etc.

Acrylic Signs
From signage and informative signs, to the sign of your premises illuminated with Led technology with automatic on and off.